When your customers are looking for suppliers on the internet, they will certainly find those who have already registered and the best ones positioned on Google, or no search engine used. They may see advertisers who invest to appear before others, but generally close deals with the best ones selected by other users.
Just look at how you choose your suppliers, we are all similar, and we want to quickly find the best professionals to solve our immediate problems. I talk more about this in this article: Answer the questions that people are already asking!
Essential Local Guides any type of business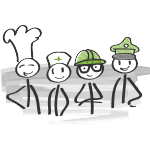 Google Maps works like an online local guide, similar to the old yellow pages in the Phonebook. However, he is not the only one, since there are many segmented guides, which also make our lives easier as customers.
In addition, some local guides are used as the basis for the main GPS applications, and are therefore essential for your customers to find you quickly when using their favorite applications to reach you.
Register or claim your business on each of these sites below to ensure your best online presence. All of them ratings and reviews that serve as social proof in the form of public testimonials about your business.
Such public news may improve as chances of new customers appearing. It is very important to thank the good news and give due attention to the ruins, perhaps this is enough for a dissatisfied customer to reconsider a low grade. It can also be enough for an indecisive consumer to observe his interest in guaranteeing the satisfaction of his customers.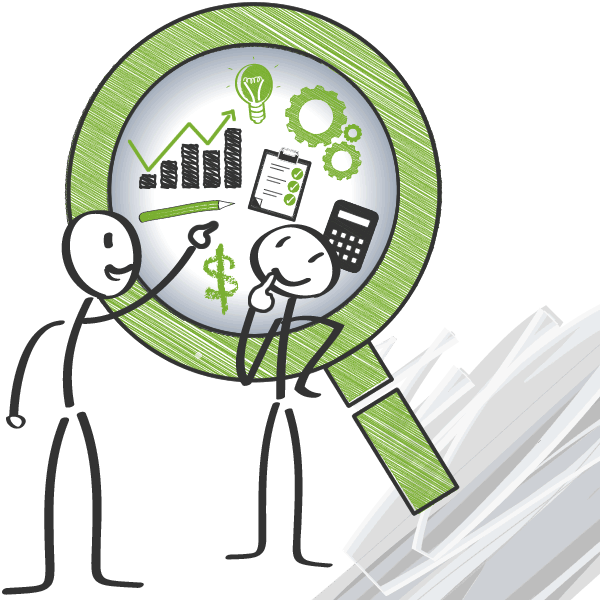 • Google My Business (Google Maps)
https://www.google.com.br/meunegocio
• Facebook – Check-in (HERE WeGo Map)
https://business.facebook.com/
• Foursquare (Waze Maps)
http://business.foursquare.com/
• Yelp! (Apple Maps)
https://biz.yelp.com.br/
Popular Local Guides for Most Businesses
The following online local guides serve to expand your online presence by helping your website SEO through link building. Some of them also allow their customers to provide public testimonials that will help as social proof to generate authority and increase the credibility that other customers will have regarding your brand.
Service providers
The online local guides are great for anyone who provides some kind of specialized service. Some allow you to receive quotes by e-mail and do not provide contact details for the professional, but all have the option of evaluation and / or testimonials, which can be very useful to increase the credibility of your brand.

These two Guides are paid but bring qualified leads, where you will be in direct contact with customers who are already looking for your services
• Get Ninjas
https://www.getninjas.com.br/
• Star of Service
https://www.starofservice.com.br/pro
Hospitality
• Trip Advisor (Apple Maps)
https://www.tripadvisor.com.br/OwnersTripAdvisor is considered one of the main starting points for those planning trips and tours, even if it is discovering new places in your own city. This guide is essential for receiving reviews and appearing to people who are looking for your type of service.
• AirBNB
https://www.airbnb.com.br/
AirBNB is a system of accommodation by community that currently offers support for those who want to work in the field of Hosting, and already work with Events and Services through Experiences. The experiences are a great option for those who work with tourists who want to get to know their city, provided that a structure is indicated.
• Uber Eats
https://about.ubereats.com/pt_br/restaurants/
Uber service has expanded its transportation services to deliver food and beverages, in addition to just people. In the link above you can offer your services using the Uber delivery service.
Bonus: Places that may be worthwhile for your type of business
These markets below are very popular and can generate positive results for your business. However, they do not allow links to external sites so they do not generate SEO results for your site.
• Mercado Livre
https://www.mercadolivre.com.br | Regras
Bônus 2: Facebook Marketplace
• Facebook Marketplace
https://www.facebook.com/marketplace/
The Facebook Marketplace is a space for offers, buying and selling. Ads are free here but should only be done by people, commercial ads are not allowed.
• Marketplace for Business

The Marketplace for Business is a Facebook partnership with some services targeted at specific markets: Automobiles, Real Estate and Retail: https://www.facebook.com/marketplace/learn-more/business
To advertise your business in a more targeted way to your audience, use Facebook Ads. But be very careful, before you start advertising, study a lot, as there are many rules and it is very easy to make a mistake and have your ad account blocked.
---
Did you like this list? It is very simple for those who are just starting. Certainly there are many others that are targeted to specific markets. Share in the comments the main online guides you use in your line of work to publicize your business. And share with your friends on WhatsApp and social networks.
---
Did you like thit article? Use the comments below to talk about your experiences, difficulties and doubts on this matter.
If this content was somehow important to you, share it with your friends in your online groups and social media.
Sharing is caring! :-)