Every entrepreneur's dream in marketing is to discover an automated form of dissemination, with the minimum cost and the maximum result. However, to expect a magic formula of digital results to exist, without planning and diligent work, would be as illusory as believing in the fountain of youth. What really exists is a line of work that allows developing a source of long-term results, provided that it is initially driven and maintained until the point of self-sufficiency. This is the principle of the Flywheel Marketing effect, a concept that allows you to create a result generator that will be maintained with little effort once implemented

But what is a Flywheel?

The Flywheel is an industrial device that allows you to accumulate a certain energy, and in the course of time recover this energy back, making the system self-sufficient. The effort for the initial impulse is immense, but the maintenance of this permanent source of energy is minimal in the long run. Once the breaking point is reached, it is enough to power the system with little effort to receive more energy.

 
We know that to change a situation, a movement is necessary, and every movement requires some kind of external effort in order to escape from inertia. Inertia is the first principle of dynamics – developed by Galileo and confirmed by Newton – and it defines that an object remains in the same dynamic state (stopped or in motion) until other external factors force it to change from one state to another.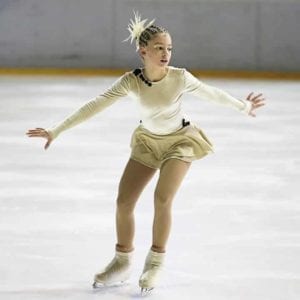 Ice skaters, who do wonderful pirouettes at the Olympic Games, rely on inertia to keep moving as they are fighting friction and air resistance. When we observe your effort and performance during a show, we soon notice that there is a huge initial effort to get out of the position initially stopped until reaching a certain speed in motion. However, the subsequent effort to maintain or increase speed, already in motion, is much less. Inertia allows the athlete to use his physical structure to create positions, jumps and acrobatics, with just a few steps, with little effort, to achieve an even greater performance.
How does Flywheel Marketing work?
Considering the return period for digital marketing initiatives, we can say that content marketing really needs more initial effort, but it also guarantees the best permanent return over time, with little maintenance. In practice, this means:
Site = Requires little effort for publication and can have a quick return with high investment in advertising.
Site + Sponsored Links = Average effort to generate specialized campaigns and high return for the duration of the campaigns.
Site / Blog + Content Marketing = High initial effort to strengthen the domain until it is recognized as an authority / reference on the subject, but then the effort is minimal to keep the wheel spinning and the return is high and permanent.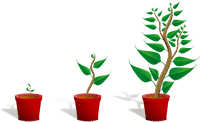 To achieve the Flywheel Marketing Effect using your content, you need the patience of a gardener. He chooses the land, prepares the land, plants the seed, irrigates and fertilizes the garden, knowing that at some point he will see the bud and in the future will reap the flowers and fruits of his endeavor. Therefore, for the task of being able to keep your site in the first Google results for a long time, it is necessary to do 3 very practical actions:
1. Don't give up!
The initial effort in Marketing Flywheel is really great and it is not possible to give an exact period of return on your investment because SEO depends on both internal and external factors. So, don't get discouraged at the beginning – or in the middle – as all the effort will have been in vain. If you have already been disappointed with the lack of results in previous attempts, don't let your bad experiences take you away from the ultimate goal. Be willing to experiment and learn from your mistakes, the important thing is to constantly improve. Be patient!
2. Learn How Your Tools Work
Your website / blog will be the catalyst for your Inbound Marketing strategy, but it should reverberate on social networks, newsletters and on the website itself. Learning how to properly publish your website / blog to your other relationship channels will exponentially expand your power of attraction and influence on social media. Try to understand the mechanics of impulse marketing (flywheel effect) in each of your channels.
3. Invest in the Long Term
The results expected by Content Marketing – and the effects of Flywheel Marketing – will only be achieved by those who have the perseverance and diligence necessary to win the first moments without any apparent results. Also, don't get carried away by the euphoria of the first pages that appear in the top 100. The goal is to have your main keywords in the top 10 – ideally in the top 3 – and that takes time, and still some effort, but the curve is already beginning to move up. Once the initial impulse barrier is overcome, the effort to keep the wheel turning will be less and less.
In closing, allow me to share this oriental proverb:
"To plant, there are choices; to harvest, there is only what has been planted."
By the way, how is your Digital Marketing strategy? Is your site properly prepared to be well positioned in search engines? If you are in doubt, ask for your Free Website Analysis now.
Don't forget to comment below on this subject. Share this article and keep learning on our blog. If you prefer practical and targeted learning, look for Digital Empowerment courses.
References:
---
Did you like thit article? Use the comments below to talk about your experiences, difficulties and doubts on this matter.
If this content was somehow important to you, share it with your friends in your online groups and social media.
Sharing is caring! :-)