In order for you to learn how to position yourself organically on Google, I'm going to use a real example of keyword research (also called keyword or kephrase). Keyword is the name used to designate the "question" that a person asks on Google, or any other search engine on the internet.
In this real example, we are going to evaluate the keyword herniated disc, which is very generic, as a lot of people start researching like this. We identified that there is a very large search volume, and we also noticed that it is very popular. This means that there are many advertisers paying to appear in search results for this term. Of course, if there are many advertisers we can also conclude that there is a lot of content produced on this subject.
In this way, we realized that an escalation to achieve a good organic positioning in searches for "herniated disc" is likely to be very slow. However, there are many other related searches that are also done on Google and that too; in response needs. The name you specify to refer to these more specific questions is long tail. But, enough technical data and let's get down to business.
How to improve my organic positioning on Google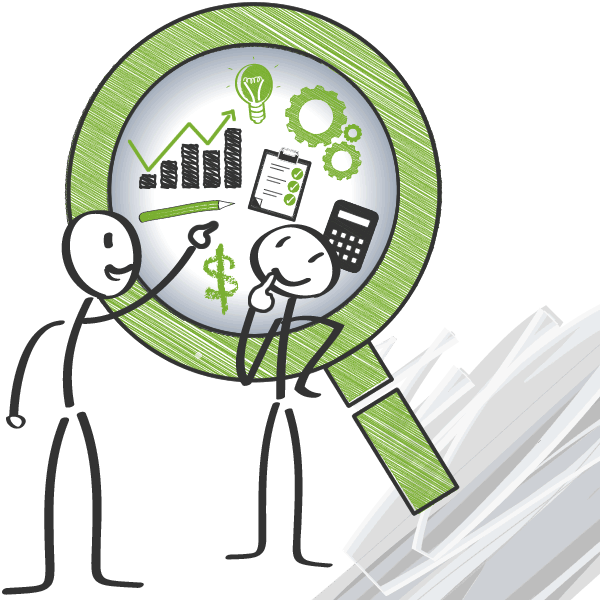 The best strategy to accelerate our results with organic positioning is to find the balance between high search volume and low competition. This balance expands a LOT as possibilities for organic positioning. In general, you will get better results using long-tail keywords for this subject. Using the same assessment above – herniated disc – in the ideal volume / competition ratio (when this article was written), we realized that the best keyword options will be:
herniated cervical disc
lumbar disc herniation
Herniated Disc Symptoms
herniated disc is curable
herniated disc treatment
Each of these keywords is a real question that your audience is asking and that you can answer in a specific post on the subject. When a person uses a Google search to find out about "herniated disc symptoms" he hopes to find this answer. When she finds a post with this title she hopes to find the answer to the question she asked. For the post to appear to her, it means that Google has found content about herniated disc symptoms. This is called * manufactured *. The most relevant posts appear first.
In addition to the promotion of content, another very important factor for organic positioning (or Pagerank) is the number of links that exist scattered over the internet outside of your website. This relationship of incoming and outgoing links between sites is called link juice. And to increase the quality of the links to your site it is very important content content with a high potential for viralization.
How to viralize my content
            The publications that go viral are those that give value to the visitor's life experience

 
OK, you got a visitor, who entered your link, saw your content, and found the exact answer to your question, great! The more relevant and interesting your answer, the greater the chances of satisfying that visitor. This satisfaction can turn into gratitude, and this can generate great potential for spontaneous sharing of your content. In marketing this is called the viral effect.
The publications that go viral are those that give value to the visitor's life experience. In general, as people feel / think, "if it was good for me, it can be good for other people that I care about". This feeling can be of joy, surprise, fun, … in short, it will always be based on some good experience that a person had from its content.
It is important to remember that the content is not just the text you post on your website / blog, but also your YouTube videos, stories and social posts. Anyway, everything you publish associated with your brand is content and needs to be relevant to the needs of your followers so that they feel motivated to become your customers.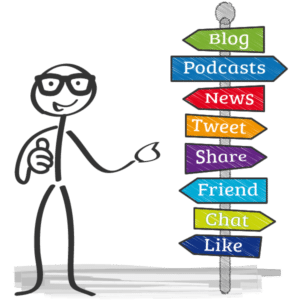 Tips:
Research the interests of your audience and seek to create informative and instigating texts.
Always have a clear purpose for each content and end with a call to action.
Search our website for more tips to improve your content.
How much should I write to get results?
Perhaps the phrase that I speak the most in life is this:
"Answer the questions your audience is asking."
So my tip here is: write little, write often.
The more articles you publish on topics specific to your industry, the greater the chances of you appearing on Google's organic positioning. You do not need to write a thesis or scientific file to address all aspects of the problem at once. Instead, try to use the doubts that people have already expressed to segment your responses across multiple articles, if possible, one for each keyword. In other words, the more questions you answer, the more visits you will receive.
Write frequently so that Google will notice that your site is an active source of information, I recommend at least one new post per month. If you have more time, you can write more often, or even write several texts and schedule their publication. Platforms like WordPress allow you to get your articles ready and scheduled for future publication.
Practical recommendations for improving organic positioning on Google
As we already know, Google feeds on existing textual content on the internet. It exists to map and index the results and present the best responses to its users. Therefore, there is no point in recording videos on YouTube, posting endless images on Instagram or hiding your content on closed social networks like Facebook without placing public texts for Google to find and position your articles and generate authority for your domain (address of your site).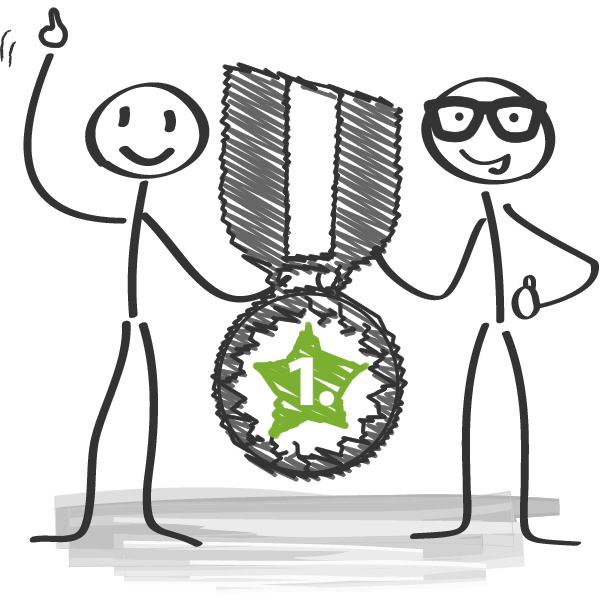 To improve your organic positioning on Google, it is ideal that you have your own website / blog, and if possible, that you are also a columnist for partner sites. These two joint actions will generate a lot of value for your name / brand, through the responses that you publish in the texts of your articles. These texts will be read by Google, which is in charge of positioning your link according to the relevance of your answer and the authority that it recognizes through the incoming and outgoing links that it finds on your site.
"Google is constantly looking for texts and links on the internet to expand its indexes and position the best content."
Text Size
For Google to consider your content as existing, use at least 300 words.
For Google to consider its content relevant, the ideal is to publish a text of 500 words or more, up to 750 words is enough.
The longer your text, and considering good SEO practices, the better your chances that your link will be considered a valid response and relevant content to improve your organic positioning on Google and other search engines: Bing, etc. .
Original text
One of the things that Googgle respects most is copyright. This is so important that it can identify duplicate content and penalizes sites that practice plagiarism. Currently it is possible to hire professional writers to write the posts on your behalf, always have a well-defined contract that this content will be original and exclusive, to avoid any later hassles.
When using texts from others, or inviting collaborators to write on your site, always have an authorization from the author of whom you are publishing, clearly define your publication policies and always respect copyright.
Certainly, you can use the parts of a text from elsewhere, citing the source with a link to the original. It is always good practice to mention the original author, even when it comes to works in the public domain.
So there is no point in saving time and money simply by copying and pasting texts from other sites to yours. This practice is illegal and can yield much more than just a loss of positioning. This is a typical example of the cheap that is expensive.
Use plagiarism verification tools.
Good readability
A well-written text is much more successful to be understood and shared. Always write with good grammar and use words common to your audience. People will relate to you if they realize that you speak their language. Ask some outsiders to read your text before publishing, you may receive suggestions and insights from something you missed. 😉
Illustrative images
The maxim that an image is worth a thousand words does not fit Google, as it does not "read" images, only text. Even so, images help a lot in their organic positioning, as Google identifies that text with images is more interesting than text without images. That means a few more points that can improve your positioning.
A good practice is to rename your image files before uploading to your website. Do not forget to include some keywords that will help you find your image among the others and mainly help Google to do a good SEO of your images.
And since we're talking about SEO …
Good SEO practices
Taking care of your website's SEO is relatively easy, but laborious, as it must be done individually per post / page for each key pay you want to position. That's right, it's not a single SEO for all pages, but you can optimize many keywords for a single content. That is, do not expect all keywords in your business to position the home page of your website.
To help you in this task, it is very important to find updated and reliable tools according to the platform where your website is hosted. There are several tools that work within the platform but you are using it. In addition, you can also use other external SEO tools that can help you a lot, just enter the link and / or keyword you want to optimize.
In the last 10 years, the best combination I've found for novice users is to use self-hosted WordPress with the Yoast SEO plugin (both are free). These two tools together can help anyone to optimize their own content, just install and use, there is not much to configure. But if you prefer, it is also possible to hire professional SEO specialists to perform this task. It all depends on how you will use your time in the best possible way to get the results you want for your business.
Conclusion
Anyone looking for organic positioning on Google needs to have a farmer mindset:
You plant today and will only harvest in many months.

You sow in several places, and you will find that some "land" will be more fertile than others.

One part of the "plantation" can bear many fruits and another part can dry up and die; it is necessary to constantly analyze what you want to keep, and "prune" the parts that are no longer of interest to you.
---
Did you like thit article? Use the comments below to talk about your experiences, difficulties and doubts on this matter.
If this content was somehow important to you, share it with your friends in your online groups and social media.
Sharing is caring! :-)