This question is more common than you might think, and the answer is actually quite simple. The two are very similar, but serve to differents functions. Let's start by understanding what a website is – or website – and then we will see that a Blog is a variation of the website and can even be part of a website, or not. Well, but then what is difference between website and blog for Google?
Site (or Website)
Site means site, or place, and is an abbreviation for website, that is, a place (website) on the internet (web). A website can be accessed at a unique address called a domain (eg google.com), but it can also be available within a subdirectory (eg google.com/maps/) or a subdomain (eg mail.google.com ).
There are many types of websites: institutional, educational, entertainment, news, job portals, news, real estate, classifieds, online stores, blogs, etc. Each of these types of sites has its own characteristics and meet specific needs. Let's see some of the highlights:
Virtual Store (e-Commerce)
When a website is designed to make online sales, with order processing and payments, it is considered a virtual store. A website can contain only the Virtual Store itself, such as Amazon, or eBay, or the virtual store can be part of the website, such as the Apple Store.
Portal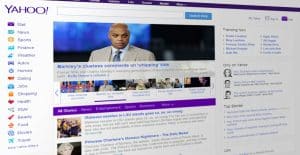 When a website becomes very large, with several sections and interconnected systems, we can call it Portal, as is the case with Terra, which is a news portal, or IMDb, which is a cinema information portal , with separate areas for fans and professionals. The Apple website can also be considered an institutional portal, as it covers dozens of different audiences, serving marketing, sales, support, consumers, media, suppliers and developers.
Hosting
Every website must be hosted on a server connected to the internet. The hosting is a rental of space and traffic inside this server that will be working 24/7, allowing the website to be available at any time to be accessed from anywhere in the world. Within the server, each site is stored in a specific directory and the server correctly points each domain to its respective directory.
This large network of computers and servers is also called the Web, an abbreviation for Word Wide Web (WWW), which simply means the World Wide Web [of computers]. That is why it was agreed to use the www prefix. before the domain to indicate that that is the address of the website. This is actually not a rule, see below for some examples of using subdomains to indicate various services within the same address.
www.yourdomain.com – main site
yourdomain.com – main site (you can redirect to the version with www. and vice versa)
syourdomain.com/contat.php – contact page within the site (PHP format)
projects.yourdomain.com – secondary site used for project management (optional)
ftp.yourdomain.com – file transfer address for publishing / editing the site
imap.yourdomain.com – service for receiving emails through the IMAP protocol
pop.yourdomain.com – service for receiving emails through the POP protocol
smtp.yourdomain.com – email service
Domain register
In addition to hosting, you must choose a unique address to advertise your website, this address is called a domain. An example of a domain is 360mix.net which represents our main address on the internet. A domain usually points to the website, but it can also have other related services, such as emails, etc.
Curiosity: The Arroba sign (@) in English is said "at" and means "in" (in / in). So it makes sense to think of email as steve.jobs (on) apple.com (RIP).
Domain Categories (TLDs or TLDs)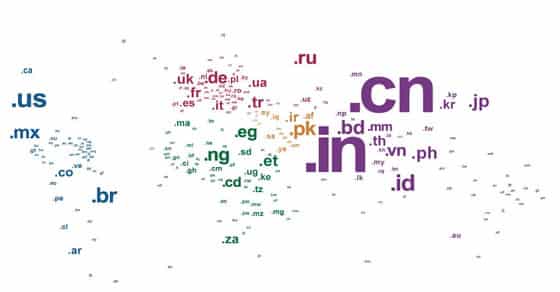 When registering a domain it is important to know in which category it will be registered, the most common is .com or, in Brazil, .com.br. However, domain categories exist to allow each entity (person or company) to register their web address according to their industry. In this way it is possible that there is at the same time the website of xyz.com.br that works in commerce and xyz.adv.br, which is a law firm. In Brazil, the main organization responsible for registering domains is Registro.br, and there is a list of categories available for registration. You can register your domain directly with your hosting provider, if they offer this service.
Blog (ou Weblog)
Blog is an abbreviation for weblog, that is, history / log on the internet (web) and it is a type of website that originally served for personal registration – as a public diary – and even today it still has this purpose for most of its users. authors, as it is a dynamic and interactive model. Currently, an increasing number of companies have realized the potential of Blog Digital Attraction and use this efficient and inexpensive tool in their Inbound Marketing campaigns.
While an institutional website usually has only static information (eg, history, portfolio, contacts, etc.) a blog uses a content management system where its author can create, edit and remove articles as he wishes. By the way, the most common name for a blog article is post. So it is correct to say that a Blog is made up of Posts.
Generally, a Blog is characterized by three distinct elements:
Frequency – The author defines how often he will publish new posts, which can be monthly, weekly or even have several new posts on the same day. There are no rules, but we can assume that the more content a blog has, the more traffic it can potentially generate.
Taxonomies – They work as filters / grouping of posts and help the visitor to find related subjects, the most common being Categories and Tags (keywords). Categories are usually hierarchical structures, meaning they can have sub-categories. Tags are linear structures, where all have the same value. Both Categories and Tags can coexist in any quantity, both with each other and with themselves, so you can place a post in several categories and add several tags to the same post as well, as needed. Another characteristic of the tags and categories is the metrics of its popularity as a thermometer of the most frequent or most commented subjects, and that takes us to the next point …
Comments – One of the most characteristic features of the blog is the ability to manage comments on each post. This means that each new publication can function as a conversation between the visitor and the author or even among themselves, regardless of the author. Generally, comments can be moderated, that is, the author has the autonomy to edit or reject a comment that he deems harmful, in order to keep his audience interested.
So, what is difference between Website and Blog?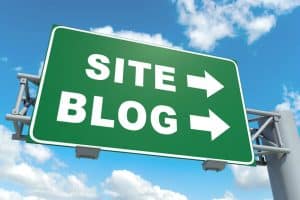 A website has the function of informing, in an efficient and attractive way, data that in general is permanent. A website is indicated for companies or professionals who wish to advertise their business and inform about their history, products / services, portfolio, contacts, etc. If you don't have this need and just want to share your thoughts on subjects that interest you, the best way is a Blog.
A Blog has the function of regularly informing a defined audience about the subjects of interest to its author. If the blog is well defined and can keep your audience interested, you can have as many categories (subjects) as you want. Some portals like Yahoo! use categories to separate main subjects and subcategories to target the main subject. Several companies have an institutional website and maintain a blog as a permanent channel of communication with their customers, publishing tips and news relevant to their target audience. A frequently fed blog is an excellent relationship and marketing tool for any business.
In short, a blog is a type of website, or it can be part of a larger website. A website may or may not have a blog. A blog can be the entire site, or just part of it. When a web address (domain) contains only one blog, this site is called just a Blog. See some examples below to help you understand the difference between blog and website
Sites
Blogs
Blogs inside Sites
Blog da Catuete – The blog is part of the site and maintains the same design structure
Blog da MNT Empregos – The blog is part of the site and maintains the same design structure
Virtual Store
Submarino – Department store with 100% online sales, has no physical store.
Mercado Livre – Online classifieds, a community store where each user is a seller / buyer
Loja Virtual dentro de Sites
Portal
But does Google make a difference between Site and Blog?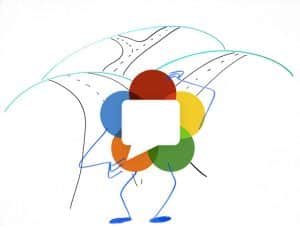 In fact what makes a difference for Google, and for any other search engine (Yahoo, Bing, etc.) is a series of characteristics in the construction of the website / blog and its content. These characteristics can be evaluated and better exploited when we correctly use SEO Techniques (Search Engine Optimization), which are nothing more than best practices for Search Engine Optimization.
SEO is an assessment made individually on each page / post to verify a series of requirements internal and external to the site, such as:
Semantic construction of HTML – Each piece of content must be within the correct tag;
Correct presence of metadata (meta tags), which only search engines / social networks recognize;
Relevance between the content of the page with the words the visitor searched for;
Number of words and balance between text and images in the content;
Number of external links on other sites and social networks directing to this page.
In this way, we can say that a simple institutional website usually has little content, so it will have fewer opportunities to be shared by its visitors. On the other hand, a blog site will theoretically have more content pages (posts), which exponentially increases your chances of being found on Google searches and shared by your visitors on social networks.
Before defining your website / blog, make sure that the platform for your development meets the basic SEO requirements. At 360 ° Mix, we use and recommend WordPress as a semantic CSM platform with native SEO, but there are several alternatives available, read more below.

If you already have a Website or Blog and want to know how your positioning (ranking) is doing and evaluate the current construction and SEO, do a Free Website Analysis on this link.
But if I need to have both Website and Blog, how do I do it?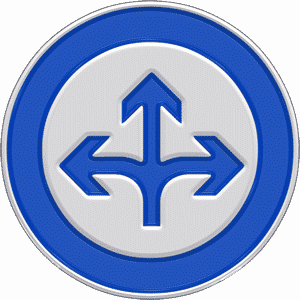 A common mistake is to believe that you can only have one or the other, or even that it will be necessary to maintain two independent structures. Nowadays it is essential for any business to have a Blog within its Site, to keep its public informed and visitors interested in its brand, products and offers.
Currently there are content management systems (CMS) capable of managing Pages and Posts, within a unified structure. This allows that with a single login you can manage both your Site and your Blog, and still maintain the same visual identity between the two structures.
An excellent example is WordPress, a free CMS used by thousands of people and companies around the world, with documentation in Portuguese and a growing community of developers. With WordPress you can create everything from personal blogs, news portals, virtual stores, educational and corporate sites to multisite structures where the same user can have independent roles on each network site. WordPress already comes with native SEO and several plugins (free and paid) to improve your online positioning (Inbound Marketing).
It is also worth mentioning other notable CMS alternatives such as Joomla, Drupal e Magento (this one specializing in e-Commerce), among others.
In short, every Internet address is a website (a place). A website can have several characteristics and functions, such as educating, entertaining, selling, promoting the community, etc. Depending on the size of the site it can be considered a Portal. A website can have more than one function simultaneously and a Blog is one of these functions, just as a virtual store is. We can find sites with a single function (ex: Blogs like Blogspot, or Virtual Store like Amazon), or sites with multiple functions in a single address, like ours has: Institutional Information, Blog and Virtual Store.
And now, where am I going to: Website or Blog?
We believe that at this point you will be able to decide which type of website is best for your situation:
Simply institutional site;
Institutional website with Blog;
Just a Blog;
If you need a system to accept payment for products or services, consider a Virtual Store.
If you need multiple Blogs running simultaneously, you will probably have a Portal.
I hope that this information can help you choose the best path for more efficient online communication with your audience, and remember that we are here to help so, if you need to, get in touch.
PS: To learn more about how the content on your site can improve your positioning and generate more business for you, download this free eBook on Inbound Marketing
---
Did you like thit article? Use the comments below to talk about your experiences, difficulties and doubts on this matter.
If this content was somehow important to you, share it with your friends in your online groups and social media.
Sharing is caring! :-)